SIMETRIA – the home of creativity, design solutions, international brands, project execution, service and partnership.
Simetria has extensive experience of working closely in partnership with architects and interior designers to provide creative design solutions. As specialists in lights, furniture and interior accessories we consis – tently exceed the needs of our clients.
Established in 2005
First light boutique opened in the center of Vilnius with unique and distinctive mission: introduce design culture in Lituania.
We work as an exclusive dealer for many famous design brands in Lithuania / Baltic Region.
Constantly promote the represented brands with several communication activities 85% of our sales are done through architects From 2007 we are located in Domus Galeria with a showroom of 320 sq.m.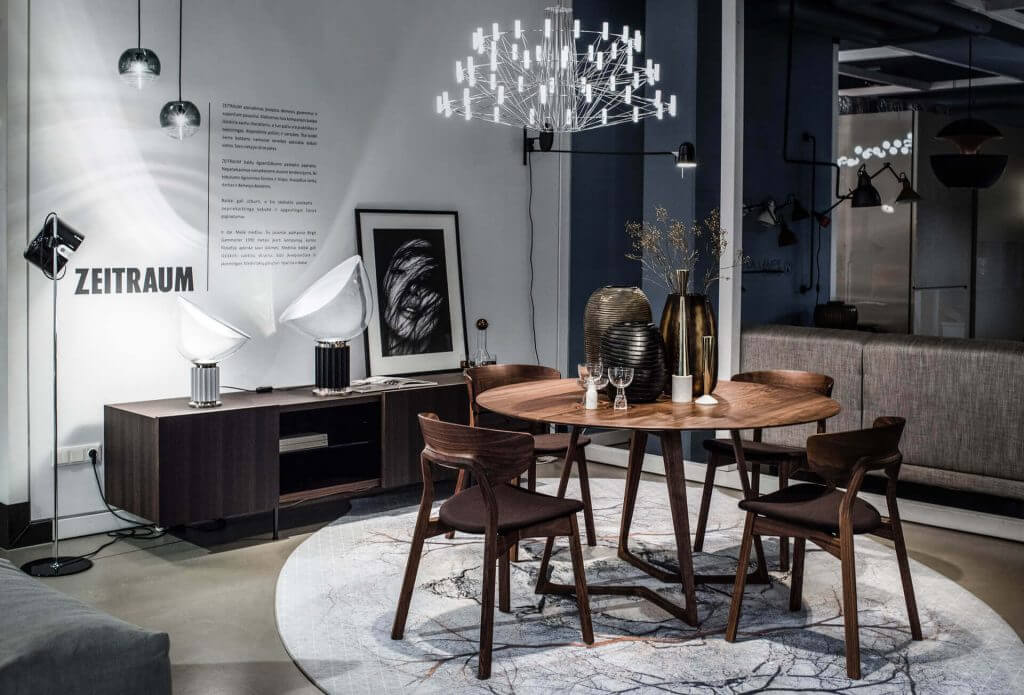 Simetria is strategically located in Domus galerija. As the only specialist in high quality furniture and unique products in the galerija, Domus is the largest and most exclusive interior design centre in both Lithuania and the Baltic States.
Domus galerija size: 2,2 ha; GLA: 19.000 m2; retail 10.596 m2
Annual visitors: 447.580 (2015)
Total turnover in retail shops: Eur 24 mln (2015)
Average turnover in retail shops: Eur 180/ m2/ month